If you're looking for the perfect cauliflower rice recipe to bulk up your meal but still keep it healthy, then you've come to the right place! Cauliflower rice is an easy way to add flavor and an extra serving of vegetables to your meal! Here are 10+ cauliflower rice recipes to try!
The first time I made a cauliflower rice recipe, it totally blew my mind! I loved that I could have a rice base to my meals to soak up all that saucy goodness, but still be able to keep my meal light and nutritious.
Cauliflower never ceases to amaze me with its possibilities. I like to think of it as a blank canvas ready to be infused with spice and flavors. Cauliflower rice is a true chameleon and can add the perfect compliment to any meal!
Because we love all the different cauliflower rice varieties, I thought it would be fun to have one place for all of our favorite cauliflower rice recipes. I've rounded up 10+ cauliflower rice recipes from my website for you! Each recipe is super easy to make and customize to your own tastebuds!
1. Cilantro Lime Cauliflower Rice with Blackened Tilapia
2. Turmeric Cauliflower Rice with Dried Cranberries and Toasted Almonds
3. Cauliflower Fried Rice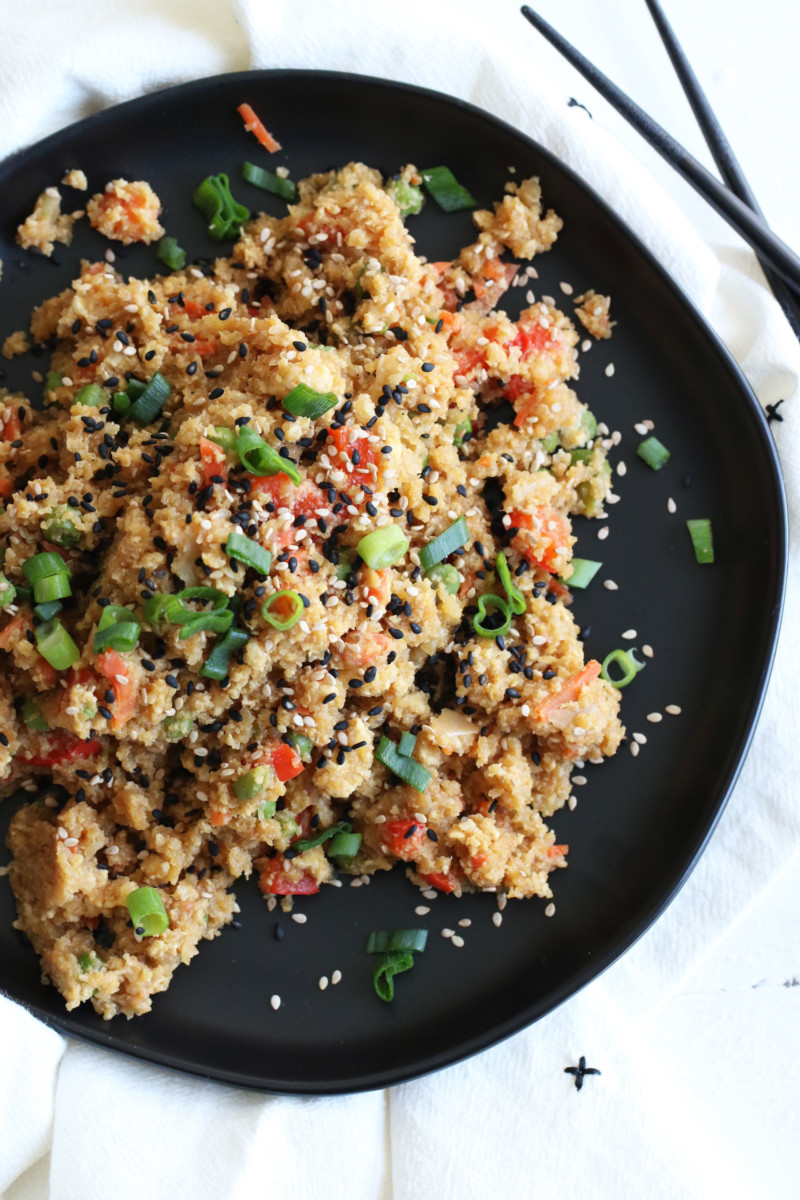 4. Cauliflower Asparagus Tabbouleh
5. Creamy Coconut Cauliflower Rice with Sesame Tuna & Mango Salsa
6. Instant Pot Chicken Cauliflower Rice Soup
7. Garlic Cauliflower Rice & Tikka Masala
8. Mediterranean Cauliflower + Chickpea Salad
9. Vegetable Curry with Cauli Rice
10. Spanish Cauliflower Rice (recipe below!)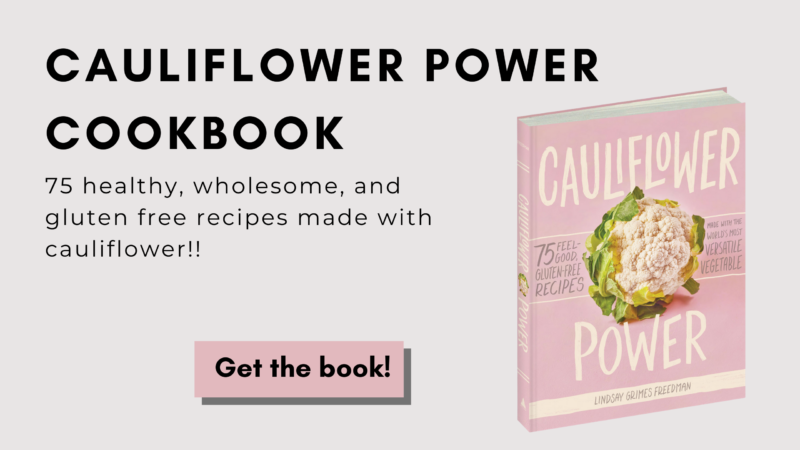 Recipe
10+ Cauliflower Rice Recipes, Including Spanish Cauliflower Rice
Cauliflower rice is a easy way to add flavor and an extra serving of vegetables to your meal! Here are 10+ cauliflower rice recipes to try!
Prep:
10 min
Cook:
15 min
Total:
25 min
Ingredients
1

medium head cauliflower (

4 cups

cauliflower rice)

2 tablespoons

avocado oil

1 1/2 cup

chopped onion

6

cloves garlic, minced

1 cup

vegetable broth

1 tablespoon

tomato paste

1 teaspoon

salt

1 teaspoon

ground cumin

1/4 teaspoon

ground pepper

1 teaspoon

lime juice
cilantro for garnish
Instructions
Rice your cauliflower if it isn't yet. Place the shredded attachment on your food processor and drop cauliflower florets through the shoot while the food processor is on. This will shred and rice your cauliflower!
Add the avocado oil to a large pan over medium high heat. Once the oil is hot, add the chopped onions and sauté for about 5 minutes until they are softened. 
Add the cauliflower rice and minced garlic to the pan and sauté for about 5 minutes, stirring frequently. 
Add the vegetable broth, tomato paste, salt, cumin, and pepper to the pan. Sauté for 10 minutes, stirring frequently, until all the broth is absorbed.
Drizzle the cauli rice with lime juice and stir it to combined. 
Transfer the rice to a bowl and garnish with fresh cilantro leaves. 
Nutrition Info:
Serving Size:

2/3 cup

Calories:

58

Sugar:

4.2g

Sodium:

549mg

Fat:

1.1g

Saturated Fat:

0.2g

Unsaturated Fat:

0g

Trans Fat:

0g

Carbohydrates:

10.5g

Fiber:

3.5g

Protein:

3.5g

Cholesterol:

0mg